I recently returned from a week at the Yiddish Book Center as a participant in the TENT program for Children's Literature. This incredible opportunity, sponsored by PJ Library, was a journey of soulful explorations, academic discussions, and emotion-filled writing workshops. The creative process was celebrated throughout the week and it was a great honor to be included. I shared this experience with nineteen other creative souls; each one now has a special place in my heart. By the close of the program, I felt nourished, inspired, and delighted to have made many new friends.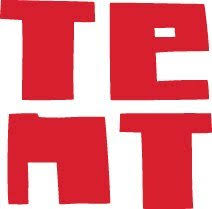 The Yiddish Book Center is in Amherst, MA on the campus of Hampshire College. The setting is lovely and the building is beautiful inside and out. It's a welcoming space to learn and work. On the first evening, we were treated to a panel discussion with Marjorie Ingall and Leonard Marcus on the past, present, and future of Jewish children's literature. What a way to kick off the week – and it was the first time of many that I thought "dayenu" (This would have been enough!) but there was more!
Over the next few days, we had seminars with Miriam Udel, Professor at Emory University. Her work translating Yiddish children's stories is simply fascinating. We had seminars with Josh Lambert, Yiddish Book Center's Academic Director, and a meeting with Aaron Lansky, the founder of Yiddish Book Center. Learning about the center's work preserving culture and history for future generations was truly remarkable. We also had the pleasure of meeting Harold Grinspoon and his wife Diane Troderman from the Harold Grinspoon Foundation. Their dedication to PJ Library, coupled with a deep passion for children's books, truly inspired our group. The PJ Library staff joined the program for individual and group meetings, sharing their goals for the future of PJ Library and inviting participants to propose story ideas. There were also group workshops for picture book authors, illustrators, and middle-grade authors. I was in the middle grade group with six other members. We were fortunate enough to work with editor and writing life coach, Kendra Levin.

And there were field trips! The Eric Carle Museum of Picture Book Art – nirvana for children's book lovers – is a pure delight. We were invited to visit the archives where we viewed original art from Judaic picture books. My heart skipped a beat being mere inches away from Simms Taback's original art from JOSEPH HAD A LITTLE OVERCOAT. Our last evening was spent exploring the R. (Richard) Michelson Galleries in Northampton. A truly magical place – a celebration of children's book illustrators and their work. Rich is also an old friend so visiting with him was a double treat.
My time at TENT has enabled me to view my writing through a new lens and appreciate the impact of my work. The last day of TENT felt much like the end of summer camp. The days slipped by all too fast, and the good-byes were tearful. We'd had a unique experience that was all the sweeter for having been shared.