It is an honor to welcome award-winning author Jane Yolen to celebrate the publication of her 400th book, BEAR OUTSIDE (Holiday House, 2021). I was lucky enough to meet Jane at the Yiddish Book Center where I attended the TENT program. It was a delight to hear her inspiring words in person.
Jane's prolific work transcends genres. Her books include everything from picture books to nonfiction to middle-grade novels. She has won many awards, including the Sydney Taylor Book Award. Most recently, Jane's book MIRIAM AT THE RIVER (Kar-Ben) illustrated by Khoa Le received the Silver Medal Honor Award in the picture book category.
Today, Jane talks about her picture book, BEAR OUTSIDE illustrated by Jen Corace. BEAR OUTSIDE is a thoughtful and insightful story. It chronicles the daily activities of a young girl and her "bear"–a part of her personality–that helps her find resilience and grit when she faces challenges. Readers and their parents will relate and certainly be able to spot their own "bears."
Welcome, Jane!
BEAR OUTSIDE explores emotional resilience, but in a very accessible way. The hero of your story relies on her Bear Outside to protect her and give her strength, and also to be her friend. What do you hope young readers take away from BEAR OUTSIDE?
Empowerment, both to get and to give. But also there is a playful element reminding both writer and reader, both reader and listener, that PLAY is an important part of empowerment.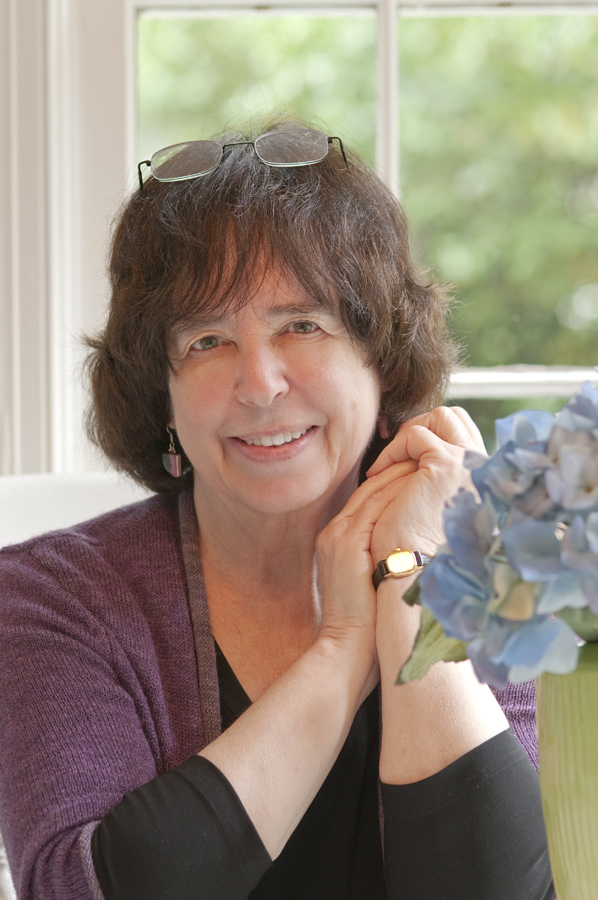 It's very moving when the mother in the story acknowledges Bear as part of her little girl's personality. At bedtime she says "Good night girls." Why was it important for you to have the mother offer this affirmation?
Because too many parents shrug at their child's necessary play. My husband was a teacher for years at two schools, headmaster of one. And he always emphasizes (for grownups, too) the importance of play. Parents who do not acknowledge it, or shrug it off as: "her imaginary friend" are denying an important—even essential—part of a child's learning process. (And, yes, I have a master's degree in education though I rarely pull it out!)
What were your thoughts when you saw the beautiful art Jen created for BEAR OUTSIDE?
First of all, it was no surprise. I knew Jen's art. (Though I have never met her.) It was a picture on her website of a child looking out of a bear's mouth, not in fear but in wonder, that began the book. My agent told the editor the story of how I found that picture and it stuck with me until I finally wrote the story. And he immediately (smart man!) went to look at the website, and asked her if she would do the illustrations. But the pictures in the final book exceeded my expectations a hundredfold and I love them.
As a writer, do you have a Bear Outside?
What an interesting question. No one has ever asked me that. And the answer is YES or else how could I have written the book? I am really good on a stage on front of twenty or even a thousand people. But put me in a cocktail party….and THAT'S where I need my bear. In high School my bear was a quasi Dorothy Parker, sharp-tongued, sarcastic. In college my bear looked a lot like Pete Seeger. I was a folk singer and poet and it kept the jim-jams at bay. But I always had a shy side, artfully disguised.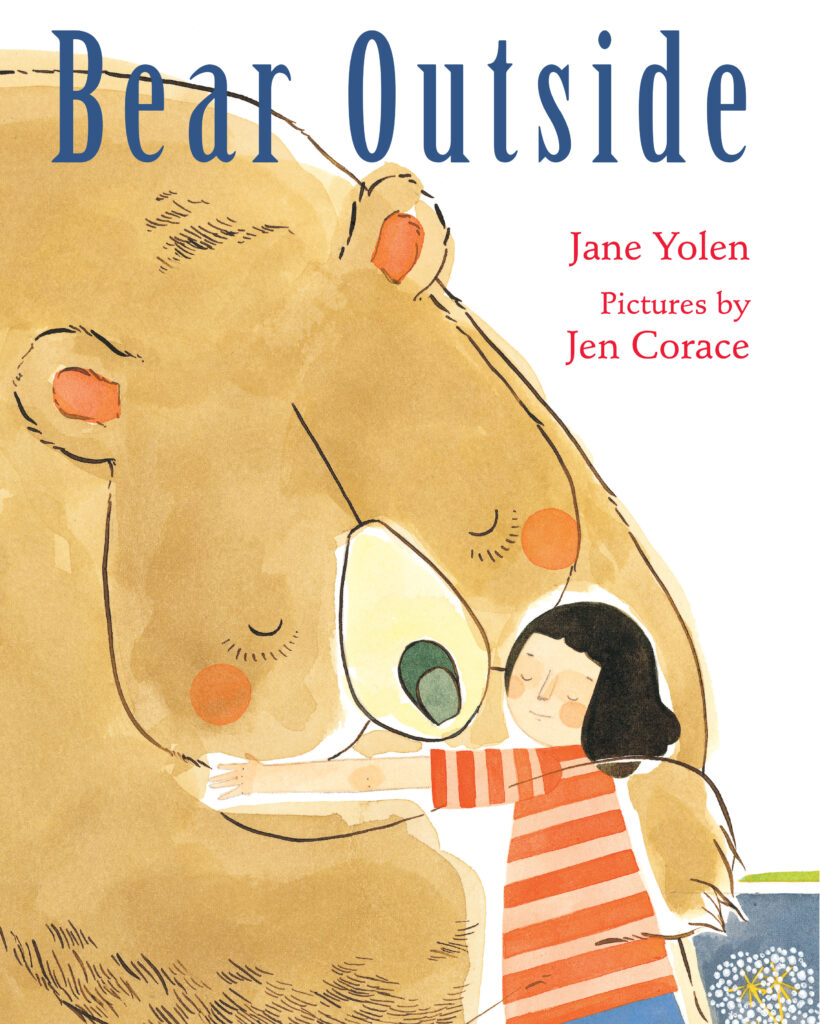 Can you share a few thoughts about what it means to you to have 400 books for children?
It means I have connected with hundreds of thousands—even millions—of children, their parents, teachers, librarians without having to do the hard work of standing in front of a classroom. It means I have been able to tell the stories of my heart (and some of my funny bone). It means (as I often tell kids) I can go to work in my jammies. Though actually, I usually get dressed up in good clothes for a long day at the computer! Though actually, as hard as the work may seem at times, I know how lucky I am, working at home, roof over my head, chocolate nearby, and a beautiful landscape outside the window where sometimes I can see a bobcat, hawks, eagles, owls, deer, or bears. Yes, mama bear and baby bears.
Thank you, Jane!
To learn more about Jane and her books, please visit her website