Barbara Krasner's new verse YA novel ETHEL'S SONG: ETHEL ROSENBERG'S LIFE IN POEMS (Calkins Creek, 2022) offers insights into the life story of Ethel Rosenberg. Focusing on the lesser-known aspects of Ethel's background, including her childhood and Jewish upbringing, Barbara's lyrical verse will engage readers. Emotional and beautifully written, ETHEL'S SONG offers unique insights into Ethel, a famously-maligned figure whose tragic story is embedded in history. I've previously interviewed Barbara about her award-winning books, and I'm pleased to learn more about her process of researching and writing ETHEL'S SONG. Welcome back, Barbara!
What inspired your interest in Ethel Rosenberg?
My editor suggested writing about the Rosenbergs at one of her writing retreats at the Highlights Foundation. My initial proposal included three narrators: Ethel, Julius, and Ethel's brother David. My agent, though, suggested focusing just on Ethel, and that was a wise move. I became fascinated with all the factors that contributed to arresting Ethel and her eventual execution. How did she go from wanting to go to college, wanting to sing and be on stage, to being convicted of conspiracy to commit espionage and sentenced to the electric chair?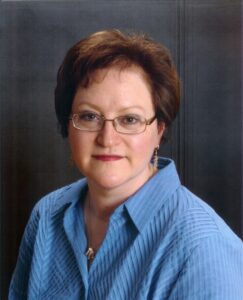 Why did you choose poetry to tell Ethel's story?
Initially, the manuscript was prose. But two years into the process, when I sat down with my editor at another of her Highlights writing retreats, she asked, "What would happen if you turned all this into verse?" I felt immediate relief, immediate liberation. I could fictionalize where necessary. Verse allowed me to use specific poetic forms to show despair and reflection, for instance. It's a far more powerful narrative in verse than I could ever have made it in nonfiction prose.
Can you tell me a bit about your research process?
I collected secondary sources, of which there are not a whole lot, and a book of letters that Ethel and her husband, Julius, wrote to each other while in the condemned cells at Sing Sing federal prison. I interviewed Robert Meeropol at his home, and while he didn't tell me anything beyond his usual spiel, he gave his opinions on existing sources. It's important to understand the authors' biases. I also used the trial records that Robert and his brother, Michael, worked so hard to get out into the open.
Did you discover anything interesting that didn't make it into the final version of Ethel's story?
There was a co-defendant, Mort Sobel, and I ultimately chose not to include him. I wanted to focus the story on Ethel.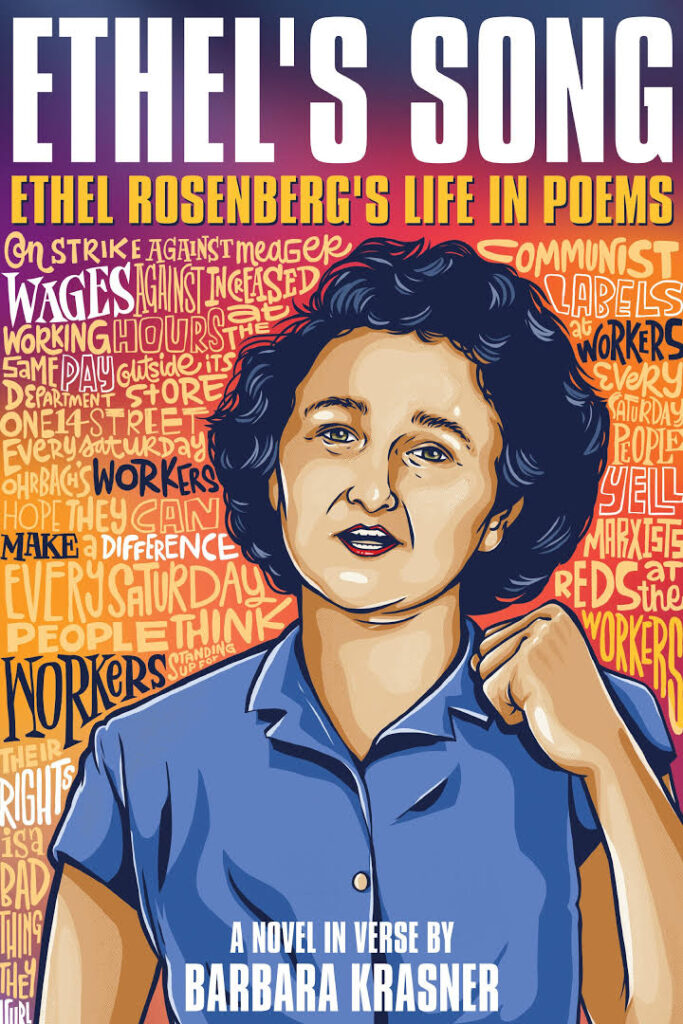 What do you hope your readers come away with after reading Ethel's story?
I want readers to understand the woman, wife, and mother who was a product of her place and time, a victim of social injustice who can remind us of issues we're dealing with today.
Thank you, Barbara.
Barbara Krasner is an award-winning poet and historian. She holds an M.F.A. in Writing for Children & Young Adults from the Vermont College of Fine Arts. For more, see her website at www.barbarakrasner.com.