I first met my friend Barbara Krasner when we served on the Sydney Taylor Book Award Committee together. I'm delighted to share the news of her new book, 37 DAYS AT SEA: ABOARD THE M.S. ST. LOUIS, 1939 (Kar-Ben), a middle-grade novel in verse. In 1939, Ruthie Arons and her family are passengers on the M.S. St. Louis, a ship bound for Cuba. Ruthie is a relatable character whose experiences will have a lasting impact on readers. The book is a work of historical fiction, staying true to well-documented events.
I am excited to chat with Barbara about this important new book.
What inspired you to write about the M.S. St. Louis?
I had grown up hearing about the story of the St. Louis, how a ship full of Jewish refugees was turned away. An editor friend suggested I write about it. In 2010, after reading Refuge Denied, written by two staff members at the US Holocaust Memorial Museum, I contacted one of the authors, Scott Miller. He gave me a list of St. Louis passengers, who'd been children in 1939 during the voyage, and who now lived in the New Jersey/Pennsylvania/New York area. I interviewed them in their homes and learned first hand of their curiosities, their resilience, and their despair.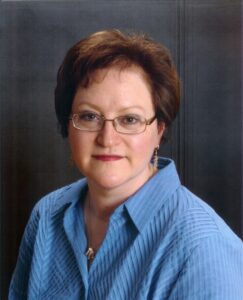 Why did you decide to write this story in verse? 
My first draft of the narrative was nonfiction prose. It went to an acquisitions committee at a publishing house; the committee wanted me to fictionalize the story. At that time, I didn't want to do that. After hearing a session, "Historical Sources, Contemporary Poetry," at the 2012 Association of Writers & Writing Programs annual conference, I rewrote the narrative in verse in seven voices for adults. Over the years and after several more workshops, it finally found a voice in Ruthie Arons, a fictionalized character, set against historical events in verse for middle-grade readers. Writing in verse allowed me to focus on the emotion using different lyrical techniques forms. For instance, moments of deep despair were written as villanelles. Repetition allowed me to establish a rhythm in free verse, too, almost mimicking the roll of the sea.
Ruthie is such a wonderful character. How were you able to keep the historical aspects of her experiences accurate while making her so relatable to today's readers?
Ruthie is a composite of the people I interviewed. Their memories, supported by all the archival work I did at the American Jewish Joint Distribution Committee in New York City and the US Holocaust Memorial Museum in Washington, including watching some 80 videos in the Visual History Archive of the USC Shoah Foundation, helped me construct her and the situations she faced.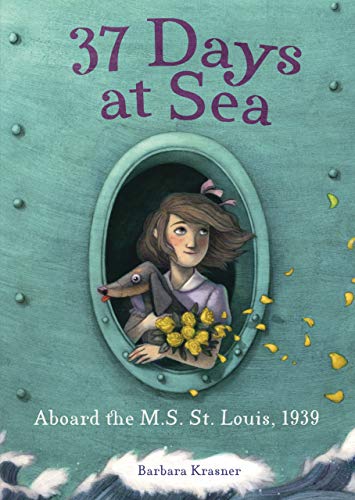 In your extensive research did you discover any interesting anecdotes that you did not put in the final version of the story?
One millionaire in Manhattan offered to send a private boat down to the Caribbean to get the passengers. There was also a recorded conversation between US Secretary of Treasury Henry Morgenthau, Jr., and US Secretary of State Cordell Hull in which Hull refused to help the refugees, saying, and I'm paraphrasing, it was their own problem. All the kids anonymously writing about their experiences in July 1939 in France mentioned the attempted suicide of Max Lowe.
What do you hope young readers come away with after reading 37 Days at Sea?
That one person can make a difference in trying to repair the world, tikkun olam. The worst thing, Elie Wiesel once said in a presentation about the St. Louis at the 92nd Street Y in Manhattan, was to stand idly by.
Thanks, Barbara!
Barbara Krasner is the Director, Mercer Holocaust, Genocide & Human Rights Center in New Jersey. She teaches in the Holocaust & Genocide Studies Program at The College of New Jersey. She is a doctoral candidate in Holocaust & Genocide Studies at Gratz College outside Philadelphia. Krasner is the author of more than 40 books for young readers and is also the author of two poetry chapbooks and numerous poems, short stories, and creative nonfiction for adults.