In her new picture book, IN MY PRESCHOOL, THERE IS A TIME FOR EVERYTHING (Bedazzled Ink Press, 2023), Sylvia Rouss introduces young readers to the many happenings in a day at preschool using the message of Ecclesiastes verses. Featuring photos of an active preschool classroom, the book will surely appeal to youngsters and parents. It's a terrific book for little ones who are anticipating their first school experience. I'm excited to learn more about Sylvia's newest book.
Tell me a bit about your new picture book, IN MY PRESCHOOL, THERE IS A TIME FOR EVERYTHING.
New experiences can be scary, especially going to school for the first time. Through photos from an actual preschool class, In My Preschool, There is Time for Everything, show all the new and exciting activities your child can experience. They learn that there's a time to talk and to listen, to play and be quiet, to walk and to run, to be messy and clean, to be noisy and be quiet and much more. Most importantly, they can see that preschool isn't scary at all, but a safe environment that provides an opportunity to explore, discover and learn while making friends.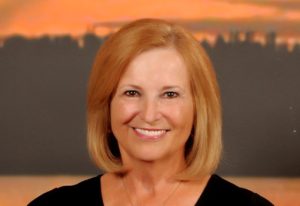 The photographs are terrific. Why did you choose to illustrate this book with photos?
It was the publisher's decision. In my submission of the story to Bedazzled, I had attached a mock-up of the story using photos from the internet. I had written in my cover note that the story could be illustrated by either drawings or photos. Since I am not an illustrator, I used stock photos to compliment my text. The publisher liked the idea but wanted to use a real classroom so that the readers could see the same children throughout the book. I want to extend a special thanks to Mrs. Jessie Kirchhoff and her Pre-K Class Anna Kyle Elementary School, Fairfield, California for allowing us to photograph a preschool day.
What came first – the photos or the text?
The text came first. I drew inspiration from the verses of Ecclesiastes/Kohellet. This Old Testament poetry has been read and sung in prayers and hymns for centuries by both Jews and Christians Its influences are still evident today in our western literature and even contemporary pop songs.
I felt that incorporating the message of Ecclesiastes—life has many challenges, with both ups and downs—reflects a young child's first school experience. Transitioning from a home environment to school is a major milestone in the life of a child and can often be accompanied by great anxiety. Keeping this in mind, I decided to use Ecclesiates/Kohellet to create a relatable story about a day in the life of a preschooler. My goal was to alleviate the fear and replace it with eager anticipation. Not a big surprise for a writer who had also spent decades in the preschool classroom as a teacher.
I hope that my retelling of Ecclesiastes/Kohellet keeps the beauty of the traditional cadence and the power of the text's symmetry and uses concepts that are age appropriate for young children, with verses that mirror the school day for a preschooler.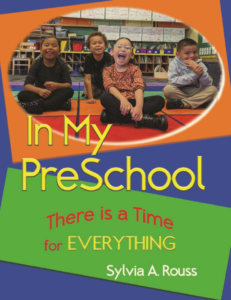 What do you hope young readers come away with after reading IN MY PRESCHOOL, THERE IS A TIME FOR EVERYTHING?
This book is intended to be an introduction to preschool. The words and photographs in this book depict the range of the activities and experiences of a typical preschool day. And while most preschools have similar routines, each child's experiences are unique. Because while children are developing intellectually, they are also developing socially and emotionally at their own pace. A normal school day is full of learning activities but at the same time, children are learning to navigate the intricacies of social relationships and coping with emotions. During a school day, children may take joy in learning and making friends but sometimes they might feel angry or sad and those feelings are okay too. Hopefully children will find this book engaging and give parents and teachers opportunities for discussion.
Thanks, Sylvia.
Sylvia Rouss is the award-winning author and early childhood educator who created the popular Sammy Spider and The Littlest books. Sylvia has received numerous awards as an educator and she conducts seminars for parents and teachers. Sylvia is a featured author and lecturer at book fairs throughout the United States and Israel.