Sylvia Rouss's beloved children's series SAMMY THE SPIDER has introduced young readers to many Jewish holidays, customs, and celebrations for over two decades. In her newest book, SAMMY SPIDER'S FIRST ABC (Kar-Ben, 2022) illustrated by Katherine Janus Kahn, Sammy learns the alphabet. From A to Z, the book features child-friendly examples of Jewish life. I am pleased to welcome back Sylvia Rouss to learn more about Sammy's newest adventure.
What inspired you to create an ABC book with your iconic Sammy Spider?
During the Covid 19 shutdown, I home schooled 3 of my grandchildren so their parents could work. The children were aged 4, 4, and 6. As a retired early childhood educator, I was comfortable with the responsibilities. The grandchildren particularly enjoyed my Sammy Spider books, and as two grandchildren were learning the ABCs, the idea for the Sammy Spider First ABC book was born then.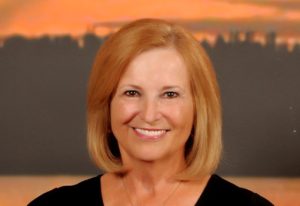 How did you decide which Jewish holidays and practices to include?
I tried to incorporate as many holiday symbols and traditions as I could. Because I wanted to use letters to reinforce Jewish learning, I did not want to limit that learning to a select few holidays or practices. I relied on all the Sammy holiday stories for inspiration.
Sammy has celebrated many Jewish events and holidays since the first Sammy book. Are you seeing a new generation of fans?
It appears that each year a new generation of children is introduced to Sammy Spider, either by their parents or their teachers. Many young parents tell me that they were introduced to Sammy Spider holiday stories as a child and now want to share the stories with their children. However, like everyone else, I haven't traveled because of Covid. I still get many requests for virtual visits and now that my homeschooling responsibilities are over, I hope to accept more opportunities to visit with Sammy's friends.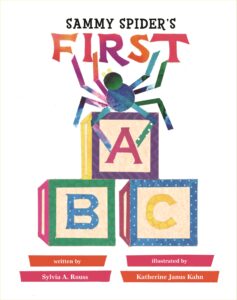 Katherine Janus Kahn's illustrations are comforting and familiar to your readers. Has your collaborative process as author and illustrator changed over the years?
Kathy and I have an intuitive collaborative style. I live on the west coast, and she lives on the east coast. Both our lives are so busy that we don't have an opportunity to speak that often, but invariably in the development of a book, we communicate through our publisher and are always on the same page.
Do you have a favorite Sammy book?
That's a hard question to answer because it's sort of like asking "which child is your favorite." Each story has a special place in my heart. Sammy Spider's First Hanukkah was the first book about the curious little spider that wants to participate in a Jewish holiday. At that time, I didn't know that its popularity would prompt my publisher to request more Sammy holiday books. Now there is an entire collection of Sammy adventures and I treasure my family of Sammy Spider stories.
Thank you, Sylvia!