March 1st is the launch of a truly special book, BIG DREAMS, SMALL FISH (Levine Querido, 2022) written and illustrated by Paula Cohen. Sadly, Paula passed away suddenly last week. I had just planned interview questions for her when I received the terrible news. The children's literature community is in mourning, and collectively we are committed to sharing BIG DREAMS, SMALL FISH with readers everywhere. Please consider purchasing this wonderful picture book and requesting it from your library.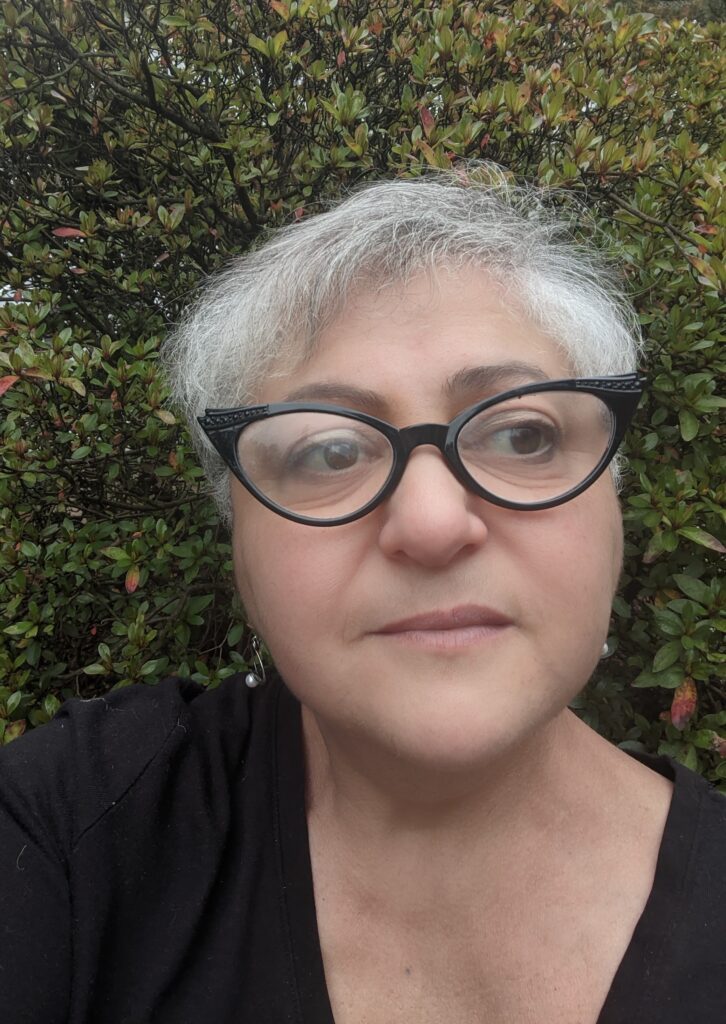 BIG DREAMS, SMALL FISH is Paula's debut picture book. It is a charming story about a plucky girl named Shirley who has big ideas to help her parents in the family store. Paula's playful illustrations are full of humor and heart. BIG DREAMS, SMALL FISH exudes the warmth of a loving family and a supportive neighborhood.
Our community will be celebrating the launch of BIG DREAMS, SMALL FISH in honor of Paula, our friend, and colleague. Please visit The Sydney Taylor Shmooze to read a tribute from Miriam Udel and The Book Meshuggenahs Facebook to read a tribute from Amalia Hoffman.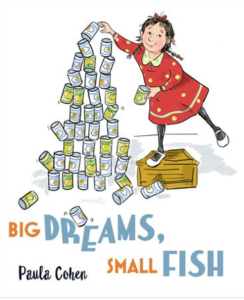 Paula will be deeply missed. She was kind and caring, and so very talented. Our hearts go out to her family, friends, and the Levine Querido team. May her memory be a blessing.
Paula Cohen grew up in Albany, NY where her grandparents owned a small family grocery store in an immigrant neighborhood. Her family treasured books, music, and the Yiddish language. Her grandmother made amazing kugels and gefilte fish and luckily Paula learned to make both.