What an honor it is to be a stop on the Sydney Taylor Book Awards Blog Tour! The Sydney Taylor Book Award is presented annually to outstanding books for children and teens that authentically portray the Jewish experience. Presented by the Association of Jewish Libraries since 1968, the award encourages the publication and widespread use of quality Judaic literature. Check out the blog tour schedule here.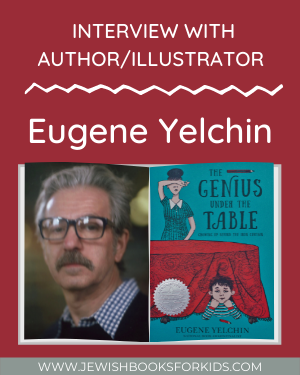 It is my absolute pleasure to celebrate award-winning author, painter and illustrator Eugene Yelchin, winner of the STBA Silver (Honor) Medal for his middle-grade memoir, THE GENIUS UNDER THE TABLE: GROWING UP BEHIND THE IRON CURTAIN (Candlewick, 2021). I'm delighted to have the opportunity to chat with Eugene about his work.
THE GENIUS UNDER THE TABLE is a memoir of growing up in Russia. How was writing about your own life different from writing fiction?
It would have been extremely difficult for me to share my personal memories, some of which still weigh heavily on my heart, had I not decided early on to reimagine them as fiction. Paradoxically, to make the book as authentic as I could possibly make it, I had to distance myself from the past both intellectually and emotionally. My goal was to create a book that would feel relevant and necessary to its young readers. Given the age of my audience, I felt that the story had to be entertaining and fun. Not an easy task when you are writing about the USSR. The easiest solution I could find was to write about real people and real events as if they were made-up characters in a made-up story, and a weird story at that. Which made some sense, I suppose, since our lives in the USSR were, at least by the American standards, terrifically weird. I wasn't particularly aware of it after I came to the United States until after a few sessions, an American therapist said to me, "If you think your childhood was normal, Eugene, it wasn't."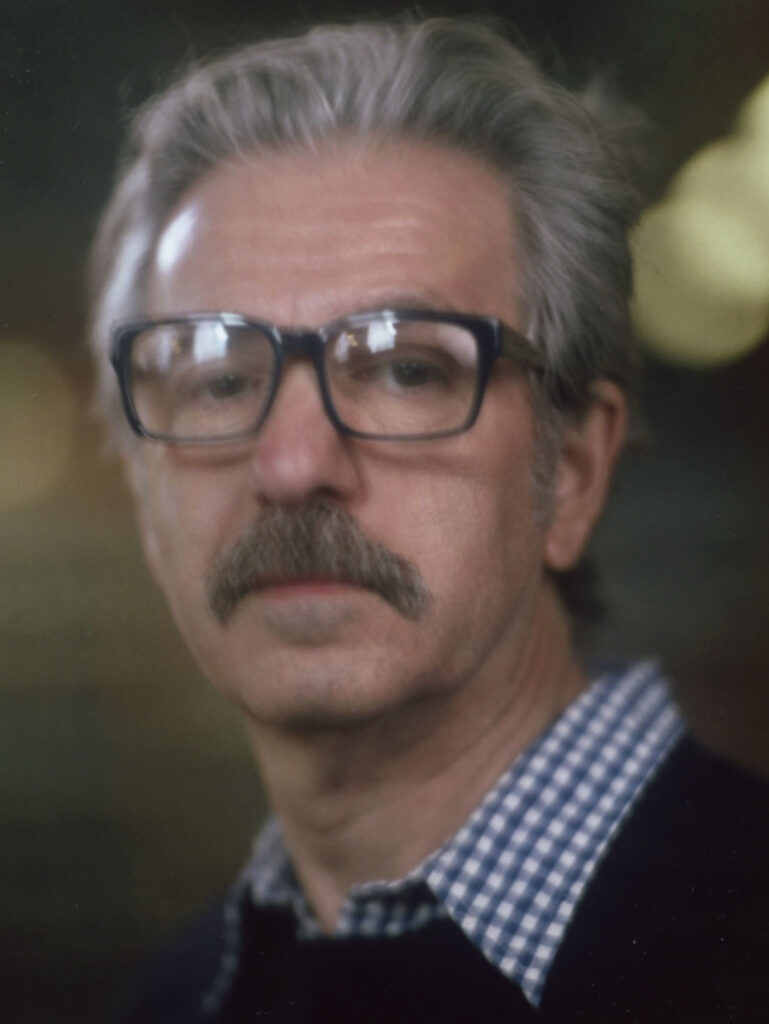 In the book, you deal with very serious issues including antisemitism, war crimes, extreme living conditions, and more. But the book is also filled with (sometimes laugh out loud) humor. As a writer, how did you manage this balance?
A ready-made answer is always available for this question—if I didn't laugh, I'd cry—but I was motivated by other reasons. To begin with, my family was funny, especially my grandmother with her roots in the Ukrainian shtetls and Yiddish culture. Trying to reconstruct her syntax was incredible fun. My brother has a fantastic sense of humor and both of my parents said little without a considerable amount of irony coloring their words. By the time that I am depicting in the book, the irony gave way to sarcasm. The belief in the inevitability of the victory of communism had pretty much disappeared at that point. We could not believe the propaganda about our country's great economic achievements because of the horrendous poverty most of us lived in. Yet, we could not express our disbelief openly out of fear of persecution. As a result, most Soviet people chose to consider basic human needs and human rights as excessive, unnecessary, even decadent. Anyone who might argue to the opposite effect was made fun of, which rendered any kind of dissent nearly impossible. It is not a surprising development, but it doesn't make it any less tragic. I believe that the balance between the serious issues and humor in your question is not a balance but a conflict, which, I hope, gives the book its underlying tension.
As an artist and a writer, what comes first in your imagination – pictures or words? You also mention in the book that the artwork is recreated from your childhood. Can you share a bit about that process?
Some projects are easier to navigate with language and some with images, but since all my books are illustrated, I'm working in some combination of both. The work on my memoir began with the memory of the drawings I was making on the underside of my grandmother's table. At first, I simply attempted to recreate them without much thought of where it would take me. For a professional artist to draw like a ten-year-old kid is difficult. The process requires abandoning everything you know and playing a role of a kid who knows next to nothing. It is a performance, and it requires some acting. While drawing, I was playing a role of my younger self, which eventually led to language, to writing. From trying to make sense of what motivated me to vandalize our best piece of furniture, a story began to emerge. Of course, in the process, both the drawings and the words had to change many, many times.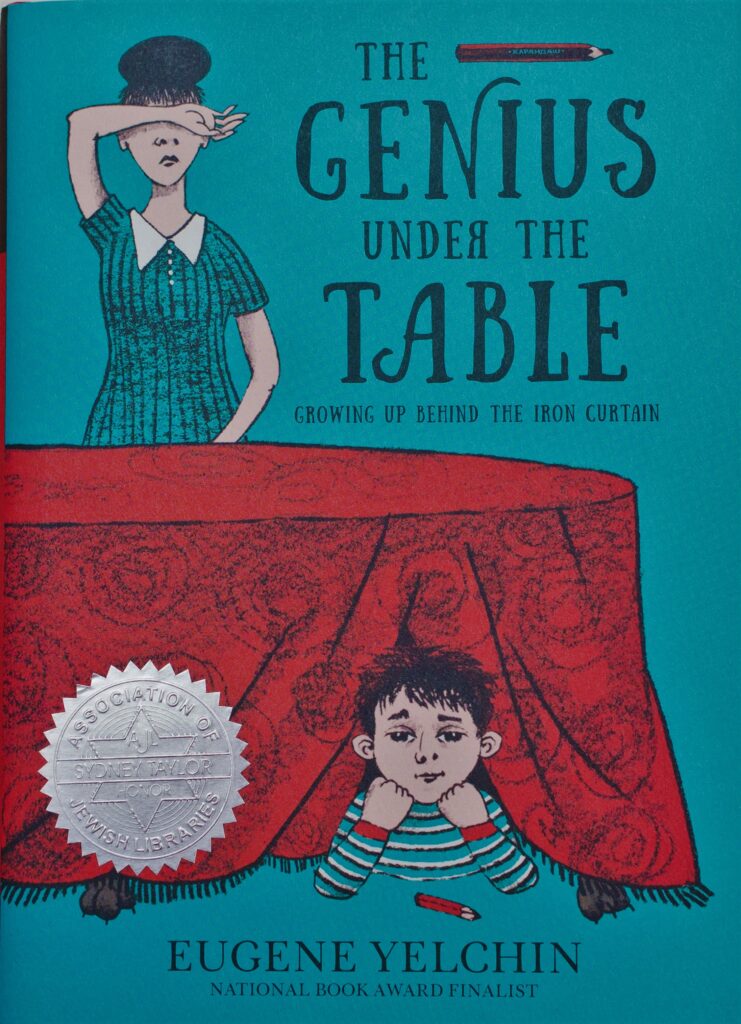 What do you hope young readers take away from your story?
I do have high expectations of myself as an artist and a writer, which shouldn't bother anyone, but I also happen to have high expectations of my young readers, which does bother some adults. This is perfectly natural of course; we all want to protect our children from what might be unpleasant to them. Sadly, history often falls under the category of the unpleasant. Yet, stubbornly, and probably foolishly, I insisted on writing historical fiction and now, historical nonfiction. From Breaking Stalin's Nose to The Genius Under the Table all my books are about young heroes trying to puzzle out the historical moment they are living in, the moment, which is usually very, very unpleasant. Until a few years ago, I was convinced that what I had to offer was useless for children growing up in a free, democratic society. Sadly, I do not think that anymore. Daily, we are learning how fragile our freedom and our democracy are. Today, my story is not much different from my readers' story. They are growing up in the world divided, unstable, and unpredictable. If my book helps young readers to recognize when they are lied to, helps them resist attempts of some grownups to turn the historical clock back to its darker times, helps them in finding courage to stand up to injustice, and helps them to believe, above all to believe that truth will always prevail, it would encourage me to keep writing.
What does being honored by the Sydney Taylor Book Award mean to you?
The anti-Semitism was so deeply embedded in the Soviet society that it had produced a feeling of shame, inadequacy, and insecurity in most of the Soviet Jews. My family comes from the Ukraine, and the memory of the Nazi occupation that claimed the lives of my great-grandparents, the anti-Semitic purge of 1948-1953, and the anti-Semitic provocations following the Six Day War, which I describe in the book, created an atmosphere of constant anxiety and fear among us. I was certainly not exempt from those feelings. From a very early age, I too was made to feel less of a human being than my Russian peers. When I came to the United States, I was only partially aware of the huge impact the Soviet-style anti-Semitism had left on my psyche. It took much work to become fully cognizant of it and many years to overcome it. Most of my self-healing materialized in the form of artmaking. In my paintings and my stories, I examined my past again and again until at last, my efforts culminated in The Genius Under the Table. To be selected for the Sydney Taylor Award that specifically honors works of literature that "authentically portray the Jewish experience" means so much more to me than receiving an award for my book. It means that perhaps all my hard work to overcome the effects of my past experiences was meaningful and useful not only to me, but also to others.
Thank you, Eugene for sharing your enlightening and inspiring journey. Mazel tov on this much-deserved award!