It's wonderful to once again interview my friend and fellow Book Meshuggenah, Nancy Churnin. Nancy is known for creating exceptional books for young readers. Her new picture book biography, A QUEEN TO THE RESCUE: THE STORY OF HENRIETTA SZOLD, FOUNDER OF HADASSAH (Creston Books, 2021) is beautifully illustrated by Yevgenia Nayberg. The book tells the story of Henrietta Szold, who founded Hadassah. Nancy sheds light on the challenges that Henrietta faced, and the sacrifices she made as a Jewish woman and leader in her community. Henrietta is the perfect example of how one person can change the world. I could not wait to learn more about Nancy's writing process for this deeply inspiring picture book. Welcome back, Nancy!
What inspired you to write about Henrietta Szold?
As a lifetime member of Hadassah, I was curious about Henrietta Szold, who had founded this amazing women's charitable organization that helped everyone. When I was accepted to take part in the PJ Library's TENT program in 2019, working on Jewish-themed children's books at the Yiddish Book Center in Amherst, Massachusetts, I seized the opportunity to work on Henrietta's story. At TENT, I had the benefit of wonderful workshops that helped me develop the manuscript. It turned out to be more challenging than I'd anticipated because it was hard to contain all of Henrietta's great deeds in a picture book. When I returned home, I kept revising, researching and searching for the theme that would help me pull it together.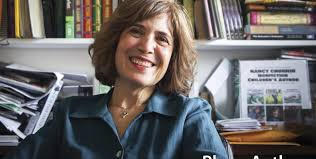 Can you tell me about the role Queen Esther plays in your book?
Queen Esther, who spoke up to a powerful king to rescue the Jewish people, helped rescue my story! When I was searching for a kid-friendly theme that would make her life connect with children, I began bumping up against Queen Esther connections. We celebrate Queen Esther at Purim by wearing costumes, shaking groggers — noisemakers– and eating delicious hamentashen cookies. But Henrietta celebrated Queen Esther all year long by being like her — speaking up to powerful people to save not only the Jewish people, but all people. When she saw immigrants at risk in their new country, America, she spoke up and organized to create the first night school in America to help teach them the skills they needed to succeed in their new country. When she saw people in need in Palestine, she spoke up and organized Hadassah — the Hebrew name for Esther — the first charity founded and run by women to bring life-saving care to the people who lived there. And when she learned of the children at risk during World War II, she spoke up to powerful people to get visas and, with the help of the women of Hadassah, raised money to bring 11,000 kids to safety. Queen Esther was a role model for Henrietta. For kids, it's a reminder that the heart of this fun celebration is a brave woman who spoke up to save others — and that she can be a model for them, too.
What was the research process like for this book?
I was surprised at first that Henrietta never wrote an autobiography — which would have made learning about her life, thoughts and feelings easier! But that actually helped me realize something else about Henrietta — how focused she was on the work and healing the world and not on herself or how anything could benefit her personally. I read books about her that I cite in my bibliography. I read letters she wrote. The Jewish Women's Archive was an extremely helpful source of information. I searched for archival photos of her night school and of her welcoming the children she'd saved as they got off the boat and studied her expressions as I tried to channel what drove her passion to heal the world. And then, I discovered a lovely, unexpected detail that felt like a blessing on my decision to focus on Henrietta's connection with Queen Esther. The Jewish Historical Society of Maryland presented an exhibit called "Daughter of Zion: Henrietta Szold and American Jewish Womanhood" that featured an olive wood Purim scroll she'd been given as a gift on her first trip to Palestine in 1909 and treasured all her life. She would found Hadassah three years later on Purim.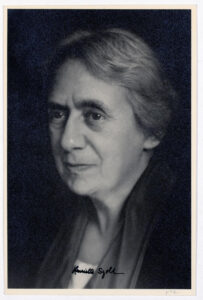 Were there any interesting facts that didn't make it into the final draft?
So many! Henrietta was a great example for women that followed. The late Supreme Court Justice Ruth Bader Ginsburg credits Henrietta for encouraging her to break through gender barriers and stand up for what she believed. Henrietta, the oldest of eight daughters, was a great Jewish scholar who helped her father, the Rabbi Benjamin Szold, but was discouraged from going to college as a woman born in 1860, 60 years before women would get the right to vote. She got permission to attend the Jewish Theological Seminary but only if she promised not to seek ordination as a rabbi. She excelled in all her classes, even helping the other students. She didn't become a rabbi, but she opened the door for women who followed. When her mother died, women were not supposed to say Kaddish for the dead. But her parents had no sons and Henrietta insisted on saying Kaddish for her. Because of her, women began to say Kaddish going forward.
What were your thoughts when you first saw Yevgenia Nayberg's illustrations?
Awed! One of the challenges of the story is that it deals with painful issues and difficult times. The people that Henrietta seeks to help are suffering. The problems that Henrietta sets out to solve are daunting. What Yevgenia does masterfully is convey the truth of the fear, the anguish, the worry without being overly literal, which would make it overwhelming for a child to process. She does so much with shadows, with lighting, with a face that's turned away, with black birds, figures in the distance, a strand of barbed wire. Then she pivots to show the other side of life — the side that keeps Henrietta (and all of us) going — love and caring, with moments of joy spinning in a hora dance.
You have so many beautiful books out! What is your favorite writing tip?
Write what is in your heart to write. There are many stories out there. There are many writers telling stories. But there are stories that will speak to you in a way that they won't speak to anyone else, that won't be told the way they need to be told by anyone else. Listen for those stories that speak to you. Listen and take as long as you need to take to truly hear and share their truth.
Thank you, Nancy. It is always a pleasure to chat with you!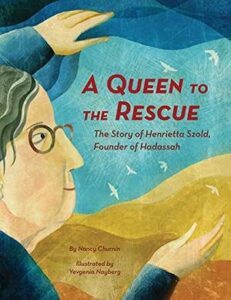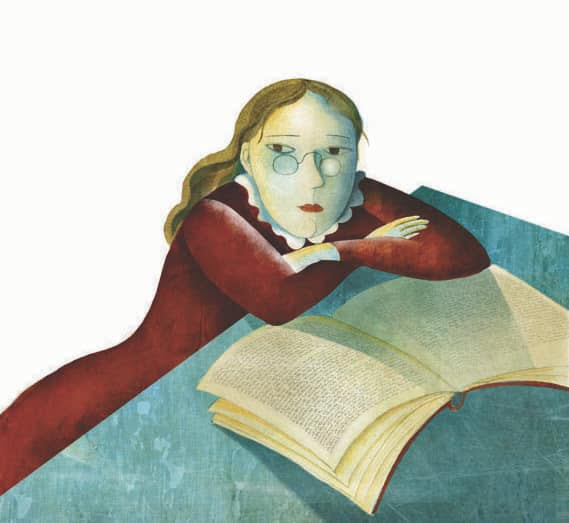 Nancy Churnin is the award-winning author of ten picture books about people who persevered to achieve their dreams and make the world a better place. She provides free teacher guides and a project for each book with a dedicated page on her website, nancychurnin.com, to encourage and celebrate kids to be heroes and heroines, too. Nancy has received starred reviews, has a Junior Library Guild selection, is a three-time winner of the National Council for the Social Studies Children's Book Council Notable Award and the Silver Eureka award, with four books on A Mighty Girl list, a 2022 Towner Award nominee, a 2021 Sakura Medal finalist, a 2020 Notable Book for a Global Society, a 2019 Anne Izard Storytellers Choice Award and a 2018 South Asia Book Award winner. Her books are on multiple state and "best of" reading lists and have been translated into multiple languages, including Braille. Her 2021 books, DEAR MR. DICKENS and A QUEEN TO THE RESCUE, THE STORY OF Henrietta Szold, FOUNDER OF HADASSAH, were released in October 2021. A native New Yorker, Nancy is a graduate of Harvard University, with a master's from Columbia University School of Journalism. She lives in North Texas with her family, including a dog named Dog and two cantankerous cats. She is a founding member of the Book Meshuggenahs, the Nonfiction Ninjas, the Nonfiction Chicks, NF Fest and Kidlit For Growing Minds and a member of Ink Think Tank and NF Minute.