It is such a pleasure to welcome Susan Kusel to chat about her new book, THE PASSOVER GUEST (Holiday House, 2021). I first met Susan through the Association of Jewish Libraries. Susan exudes passion for children's books and it comes as no surprise that she is now the author of a beautiful picture book, a retelling of I.L. Peretz's THE MAGICIAN. THE PASSOVER GUEST is set in Washington, DC during The Great Depression. The book has received stellar reviews and is sure to become a classic. Susan Kusel has turned a life as a book lover into many careers as an author, librarian, and buyer for a bookstore. She has served on many book award committees including the Caldecott Medal and the Sydney Taylor Book Award. She loves biking, cross-stitching and of course, reading.
Barbara, thank you so much for having me on your blog today. It is so lovely to chat with an old friend.
It's such a treat to have you, Susan! What inspired you to write THE PASSOVER GUEST? The setting is unique – Washington DC in 1933. Can you share a bit about that?
This book started about ten years ago when I decided to make some changes to I.L. Peretz's The Magician, a story I had loved since childhood. I wanted to set the book in a location not often seen in Jewish children's books. You do this a lot in your books; Barbara and I really admire you for it. I decided on my hometown of Washington D.C. because of the vibrant Jewish community, the beautiful cherry blossoms which remind me of spring and Passover and the stately buildings and monuments. The Great Depression was a good fit for a story where the main characters were hungry and penniless. The decision to set the book during the 1930's was made about six years ago, but it suddenly has new relevance in today's climate.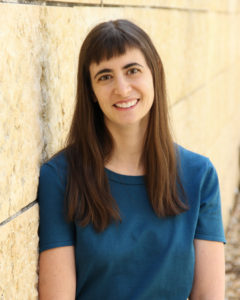 PASSOVER GUEST is your first picture book but you have been an active professional in children's literature for many years. Every writer's journey is unique. Can you tell me about yours?
Several years into writing the book, I told editor Neal Porter about the manuscript at a library conference and he was intrigued and asked to see it. We worked on it together for a while and then he acquired it. I didn't have an agent at the time, although I do now, and Neal was the only editor I ever showed the book to. Working with Neal has been an absolutely wonderful experience. I feel so lucky to have found an editor who truly understood what I was trying to do with the book.
What were your thoughts when you saw Sean Rubin's illustrations?
I cried. Every time I saw a new sketch or a piece of finished artwork, I broke out into tears. Just to have a professional artist illustrate images I made up in my head is one thing, but to have them be as extraordinary as Sean's work is quite another. He has really captured the essence of the story I wanted to tell.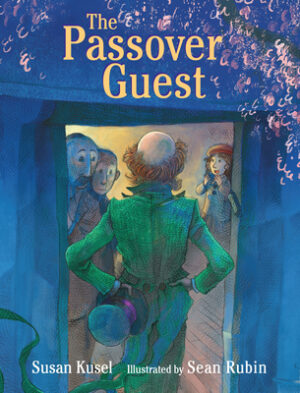 What do you hope your readers take away from THE PASSOVER GUEST?
I hope they take away that light can always be found in the darkness, and that everyone, even a child can make a difference. And that a gesture as small as putting a penny in a hat has the potential to change everything.
Thank you, Susan! Wishing you and THE PASSOVER GUEST much success!