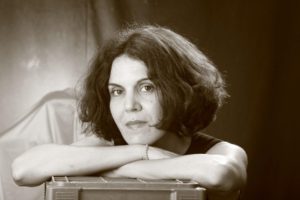 It is difficult to introduce the history of WWII to young readers. Bear and Fred is a beautifully crafted story that gently approaches the topic. Originally written in Hebrew and recently translated into English, Bear and Fred is a tale of survival, but also illustrates the simple, loving connection between a boy and his beloved stuffed animal. Told from the stuffed animal's perspective, Bear shares his emotional journey with his boy, Fred. Set against the backdrop of the deepest despair, Bear's love and loyalty help Fred survive during the darkest times. The pastel toned illustrations have a calming quality that reflect the text. 
The book is based on the true story of Fred Lessing. As a boy, he found comfort in his bear during the war, even when he was separated from his family. The "story behind the story" is detailed in the author's note. Author Iris Argaman shares her journey – from discovering the stuffed bear on exhibit at the Yad Vashem Museum to her ongoing correspondence with Fred Lessings. She describes her poignant experience meeting Bear, "I stood opposite a little teddy bear, who was standing all alone in a glass box, and I couldn't move an inch. I whispered words that only he could hear; I told him that Fred said hello and that I was going to write his story so that children would know what an amazing and special bear he was." 
Bear and Fred will touch readers of all ages in a deeply personal, relatable way. 
For educators and librarians, Bear and Fred offers a an opportunity to illustrate the use of primary research in literature. You can learn more about Bear here:  https://www.yadvashem.org/artifacts/featured/teddy-bear-fred-lessing.html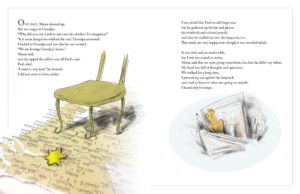 Bear and Fred (AmazonCrossingKids) by Iris Argaman, illustrated by Avi Ofer, translated by Annette Appel.
A bit about the creators:
Iris Argaman is the author of a number of books for children, including Bear and Fred, which was awarded the Yad Vashem Prize in Israel and the Giovanni Arpino Prize for Children's Literature in Italy. She lives in Israel, where she is a lecturer on children's literature, holds writing workshops, and writes activity books which promote museum education.
Avi Ofer is an illustrator and animation director born and raised in Israel and now based in Spain. His work has been exhibited in art shows and screened in festivals around the world.
Annette Appel is a translator of books for young readers and truly enjoys the challenge of making stories written in Hebrew accessible to English speakers.