I love learning about illustrators' creative processes. I'm so pleased to have the opportunity to interview award-winning artist, Vali Mintzi about her work.
Vali immigrated to Israel in 1989. She is a graduate of the Bezalel Academy of Art in Jerusalem where she lives and works as an illustrator of children's books, a graphic designer, and puppetry designer. Vali created the lovely illustrations for Signs in the Well (Green Bean Books), The Girl With the Brave Heart: A Tale from Tehran (Barefoot Books), Meet Me at the Well (Charlesbridge), Long Summer Nights (Triangle Square) as well as several children's books in Hebrew.
Tell me a bit about your journey to becoming an artist. When did you know you wanted to create illustrations for children's books?
I was born and raised in Romania. During my fifth grade I moved over to Tonitza School of Art in Bucharest. It was there that I discovered the world of art and learned to enjoy creativity. I became familiar with many techniques, composition and the history of art. At the end of high school, I emigrated with my family to Israel and continued studying at the Bezalel Academy of Art in Jerusalem graphic design and illustration.
After completing my studies, I searched for a way in which to combine my knowledge of graphic design with a love of and a need for art and creativity. I worked with museums, theaters, artists, dance companies – groups in which aesthetics are important. Now and then I drew in my sketch book. After my first daughter was born, when I began to read stories to her, I started thinking about illustration; I sewed her dolls, clothes and costumes. My world turned into hers. The first book I illustrated was one I initiated together with a neighbor. She wrote a realistic story for her granddaughter about a girl who creates a world of fairies: 'Who is the Fairy Queen' or 'Do Fairies Have a Queen?' and I illustrated it for my daughters – at that time I already had three. Since then I have illustrated many different books – more realistic or less so – in a variety of techniques, according to what I feel is suited to the atmosphere of the story. Today I am a graphic designer, an illustrator of children's books, I'am studying etching, and I design visual theater shows for children. I dream of a large and light-filled studio in which I will be able to paint, draw, dance and work on several projects together with other artists. I would also like to be able to tell a story about how I see the world – in pictures or illustrations only, perhaps with the addition of a few words.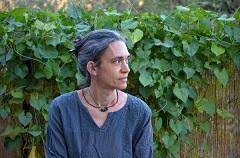 Do you have a preferred medium?
I love using different techniques and materials. I draw with pencil, with nib and ink, paint in watercolors, in gouache, etch on a scratchboard, engrave, do linoleum cuts, make dolls… I have created illustrations from paper cuttings, from candies and from vegetables.
I don't work on a computer. I can't draw with the mouse or Wacom. I have tried, but it made me work too precisely and too cleanly. I'm thinking while I'm drawing or painting; today I make mistakes more freely and work in layers, erase and draw from the beginning. At times I really wish to go back, like with a computer, but I realize that mistakes are a part of the process. I look for challenges, for what feels good and suits the project and the time in which I find myself. I want to learn and to change, although this is not easy at all. Diving deeper into the technique I have chosen is a significant part of the way in which I tell a story in illustrations. In Israel I have worked with a number of publishers. I have illustrated stories by Israeli authors: about fairies, books for little ones, legends, stories about the Holocaust, children's verses, biblical stories and also works translated into Hebrew, such as Madicken by Astrid Lindgren.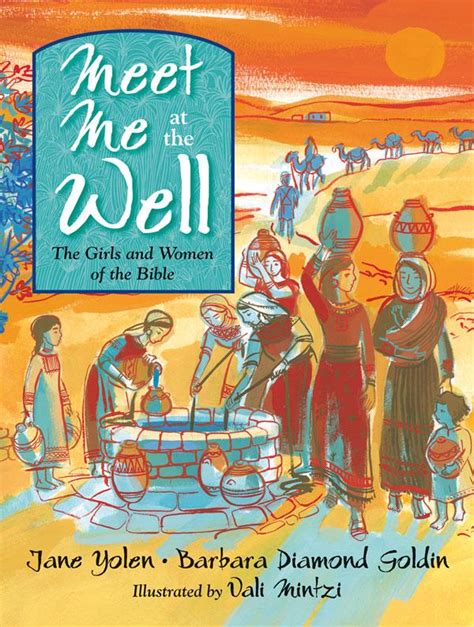 You have illustrated books for publishers all over the world. Is the process the same for you regardless of the country?
So far, publishers abroad have commissioned me to illustrate biblical stories only and one book about the Holocaust. Perhaps because I am an Israeli illustrator, I am considered to be an illustrator who is familiar with or is closer to these subjects. In the future I hope to receive commissions to illustrate stories with a variety of subjects.
I enjoy doing research into new cultures and worlds, and then illustrating them in books. For example, in order to get to know the background of Astrid Lindgren and Madicken, I travelled to Sweden; for some other project I went to Amsterdam; in order to get to know the world of goats I went out into meadows.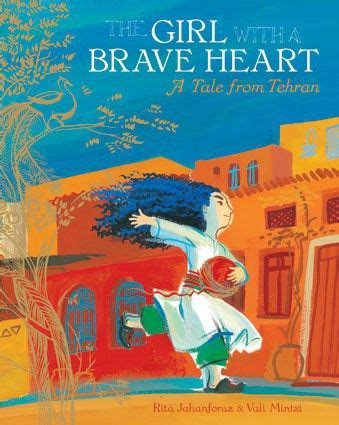 You recently collaborated with Shoham Smith on SIGNS IN THE WELL. Much of your art is bright and colorful. The etched are for SIGNS IN THE WELL is much darker, with an ethereal quality. What guided your style choice?
Many of the books I have illustrated are in color, but not only. Publishers usually prefer books that are not illustrated in black and white because they feel it frightens children, and their parents do not buy books without color. I enjoy illustrating on plates with less color. There are stories in which it is more interesting to have no color at all. In this way the child's imagination is stimulated. Without realizing it, the child is more aware of different visual languages other than the reality of full color.
When Shoham Smith asked me to illustrate the book 'Signs in the Well' I was somewhat reluctant. Another biblical story? Then we started talking about the meaning of the work, about its hero – his life and the course it took. I learned a lot from these discussions. The more I spoke to Shoham, the more I understood the real meaning behind the book. And the idea that came to us, of etching on a scratchboard, began to interweave more and more with the significance of the story. I was curious to go out into the meadow with the goats, to photograph and to sketch them. To meander with the herds, the goatherds, the dogs and the donkey.
The process of working on a scratchboard starts with sitting opposite a black page and little by little, line after line, etching on it the lit-up parts of the shapes. It is a slow process, a technique from which, metaphorically speaking, light emerges out of the darkness. Like the message of the story.
What are you currently working on?
At the moment I am working on two children's books simultaneously. Usually I prefer not to do this. It is important for me to concentrate, to live and construct one project at a time in my mind. A world of one book. To embrace a more complete experience. This time, because of a number of constraints, I found myself hovering between two worlds. One story speaks of an unusual woman who lives in a world of men and has broken the conventions. The book is based on a true story from many years ago. I began to do read up about the person, the period, the culture, the clothes, architecture, customs and everyday life. Also, about materials, techniques and colors. I find it interesting to study and reveal unknown worlds and then to retell them in illustrations. It is challenging and always fascinating to add the significances and additional experiences not necessarily to be found in the words of the story. The book will be published in the United States.
The second story is more intimate. It is meant for little children and their parents. It is about a mother and her little daughter. Through the illustrations I try to express more emotion and closeness. This story is based on my own experiences with my daughters when they were little. Our home and the family environment dominate in the illustrations; the dolls, the furniture and the domestic animals have turned into the natural scenery of the story. The book is due to be published by Pajama Publishers in January 2020.
In addition, during the last few months I have been studying etching and intend preparing illustrations of a number of legends in this medium.
Thank you, Vali!
Learn more about Vali and her work here: Vali Mintzi