It is especially sweet to interview June Sobel, my dear friend and coauthor of APPLES, APPLES ALL YEAR ROUND (Apples & Honey Press, 2022) illustrated by Ruth Waters. June is an acclaimed author of numerous picture books, including the ever-popular GOODNIGHT TRAIN series. She and I have been friends for many years and collaborating with her was a delight. We are also happy to share that it is a PJ library selection.
APPLES, APPLES launches this week and is available for purchase. The book features collage illustrations that follow woodland animal characters as they celebrate Jewish holidays with treats including apples dipped in honey on Rosh Hashanah, latkes with applesauce on Hanukkah, and more.
Welcome, June! It is an honor to celebrate our partnership.
How was working on APPLES, APPLES different than working on your other books?
For over twenty years, I have been writing picture books. It is a solitary pursuit that requires discipline, often filled with doubt and uncertainty. However once I find the rhythm of my story, I absolutely love the tweaking and rewriting to get my text to sing. I had never worked with a partner before writing APPLES, APPLES with Barbara Bietz. Neither of us had experienced the joy of creative collaboration. Together, we braved through the anxiety of submission and celebrated our good news, such as winning the PJ Author Incentive Award. It is wonderful to have someone with a shared enthusiasm and creative vision by your side.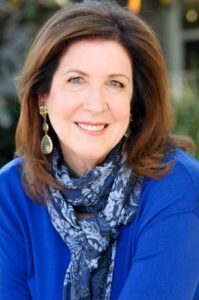 Tell me a bit about the creative process when working with a partner?
Working with a partner on a rhyming short book resembles a game of poetry ping-pong. We would go back and forth, scribbling ideas, fine-tuning the cadence of our story until we felt it was ready for submission. Partners can teach each other by having two sets of eyes to examine the work in progress. It was refreshing to build on our individual visions to distill the text of APPLES, APPLES to 95 words. Our work process grew organically over time. We developed a schedule of sorts, coming together, working apart and reconnecting until we both felt we were done. Best of all writing together is fun! We reached a point where we could finish each other's sentences.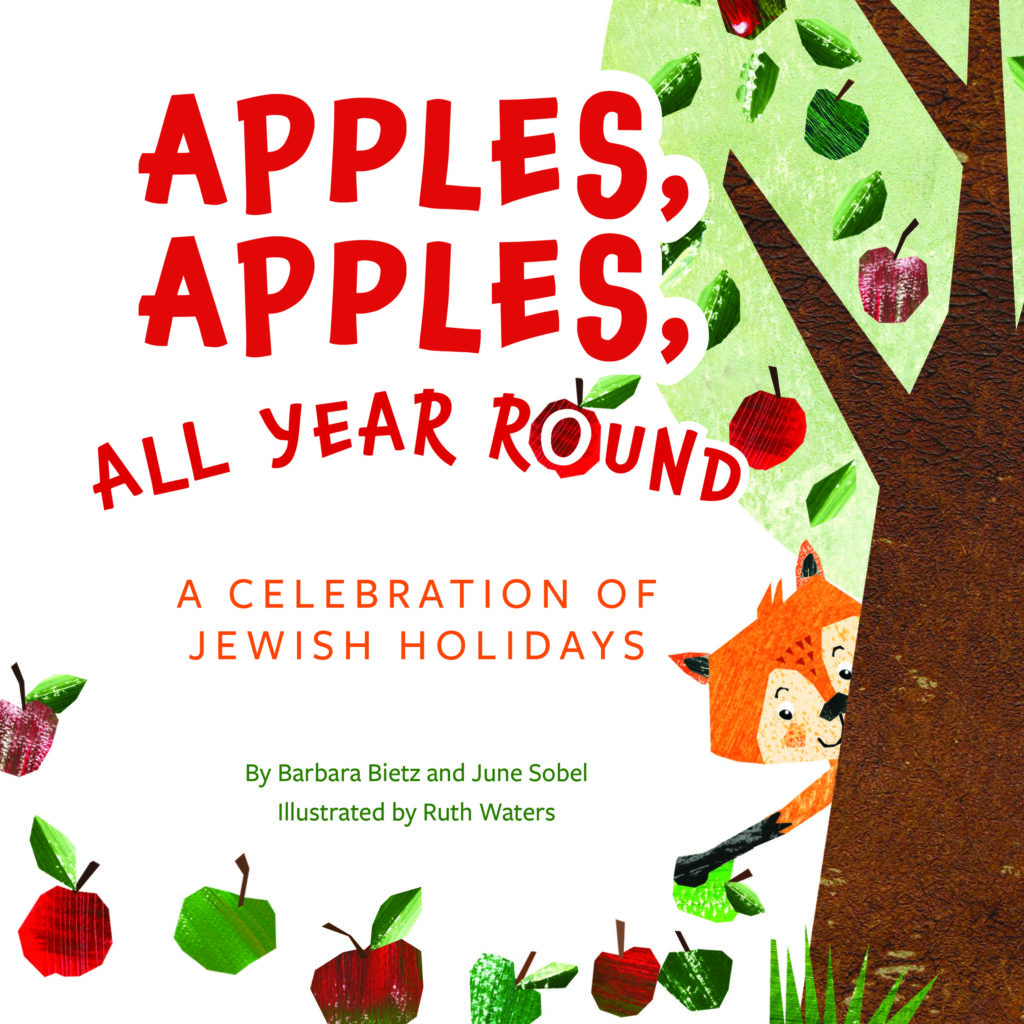 What were your first thoughts on Ruth Waters's illustrations?
Before Apples & Honey Press announced the illustrator, I imagined clean, colorful illustrations on a white background in the style of Eric Carle for our book. I was delighted to find Ruth Waters's work fit the bill. Her animals celebrating the various Jewish holidays is the perfect bit of whimsy for our story.
Do you have advice for other authors who may want to collaborate?
I would tell authors, if they have an opportunity to collaborate, they should take the leap of faith to embrace a new experience. It is certainly easier to work with someone with whom you have a rapport. You must be ready to replace the notion of "my" with "our."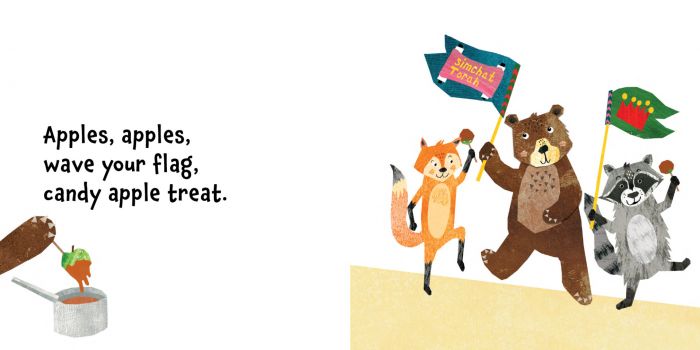 Why was writing a Jewish-themed book important to you?
I write books for the very young, books that create a connection between parent and child. I can think of no better way to pass down Jewish values and celebrations than to start by introducing these themes to children in a simple picture book. I grew up in a Conservative Jewish family where all the practices were part of everyday life. With so many mixed marriages, including my own, preserving our heritage becomes challenging. Jewish themed children's books provide an opportunity to insure the continuity of our beloved traditions.
Thank you, June!
June Sobel loves picture books for the way they awaken the wonder of words in children and keep the child alive in adults. After a career as an illustrator and graphic designer, June wrote her first book B IS FOR BULLDOZER when she couldn't find an ABC book on construction for her bulldozer obsessed three year old. Her rollicking SHIVER ME LETTERS – A Pirate ABC and the soothing bedtime verse of the best-selling THE GOODNIGHT TRAIN are story time and bedtime favorites. THE GOODNIGHT TRAIN ROLLS ON and SANTA AND THE GOODNIGHT TRAIN continue the adventures of the beloved train. TOW TRUCK JOE is the first in a series of picture books about a helpful, problem solving tow truck. A graduate of Skidmore College and Stanford University, June lives in Westlake Village, California and continues to enjoy the challenge of creating pictures with words and writing for those very young pre-readers. Visit June's website at junesobel.com and Instagram june_sobel.