I am pleased to welcome author Leah Scheier, author of the novel THE LAST WORDS WE SAID (Simon & Schuster, 2021) which was chosen as a 2022 Sydney Taylor Young Adult Honor Book. The story focuses on a trio of Modern Orthodox teens who deal with grief and their relationships to their faith in different ways following the death of their friend. Filled with a little mystery, misunderstandings, and secrets, THE LAST WORDS WE SAID is a riveting and thought-provoking novel.
In THE LAST WORDS WE SAID, Ellie, Rae, and Deenie are best friends who have grown up together in the Jewish community, yet each of them relates to their observance differently. Why was it important to you to create diverse characters within the Modern Orthodox community?
I wanted to write a book that bridged gaps between young people. There's so much division in the world right now. Close-mindedness has become a weird sort of virtue in our society, with young people "blocking" anyone who disagrees with them. I wanted to show that we can be friends with those who disagree with us; my characters have wildly different views and yet they still love and respect each other.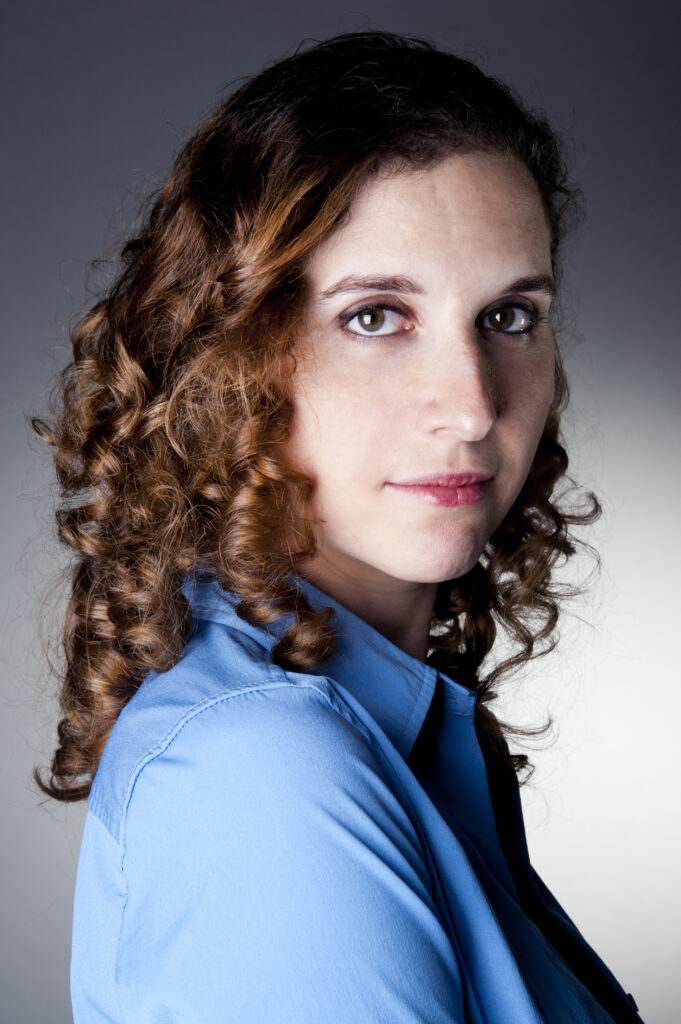 The friends struggle with the death of their friend Danny but Ellie (his girlfriend) believes she still sees him and communicates with him. Did you consider Ellie's grief response in the context of Judaism? If so, was this something you needed to research?
I didn't need to research it because I've lived in the Modern Orthodox community both in the USA and in Israel and have unfortunately had personal experience with grief and loss both in the context of religious Judaism as well as non-religious. While grief responses in individuals tend to be similar across religions, the practices in each culture vary widely. The shiva period, for example, illustrates Judaism's emphasis on community. It is considered a mitzvah or a "good deed" to visit a house of mourning and comfort the bereaved. The result is a steady trickle of guests over a period of seven days following the funeral. Friends pitch in to bring meals and offer help. This gives the mourner a feeling of support and love during their most vulnerable time.
There are a lot of interwoven plots, as well as back and forth time frame in the book. As a writer, how did you plan and execute your manuscript?
The novel begins during the present day, where Danny has been missing for nine months. Ellie tells the story of their evolving friendship and her romance with Danny in short "flashback" chapters. It was important to me that each flashback related to the following "present day" chapter. So each scene was crafted with that in mind. As I was writing I asked myself "What happened in the past that influenced what's going on today?" At the end of the novel the past and present merge as the reader learns each of the girls' secrets. I had a rough outline with the story arc sketched out and then I placed each flashback chapter according to what was happening in the present day.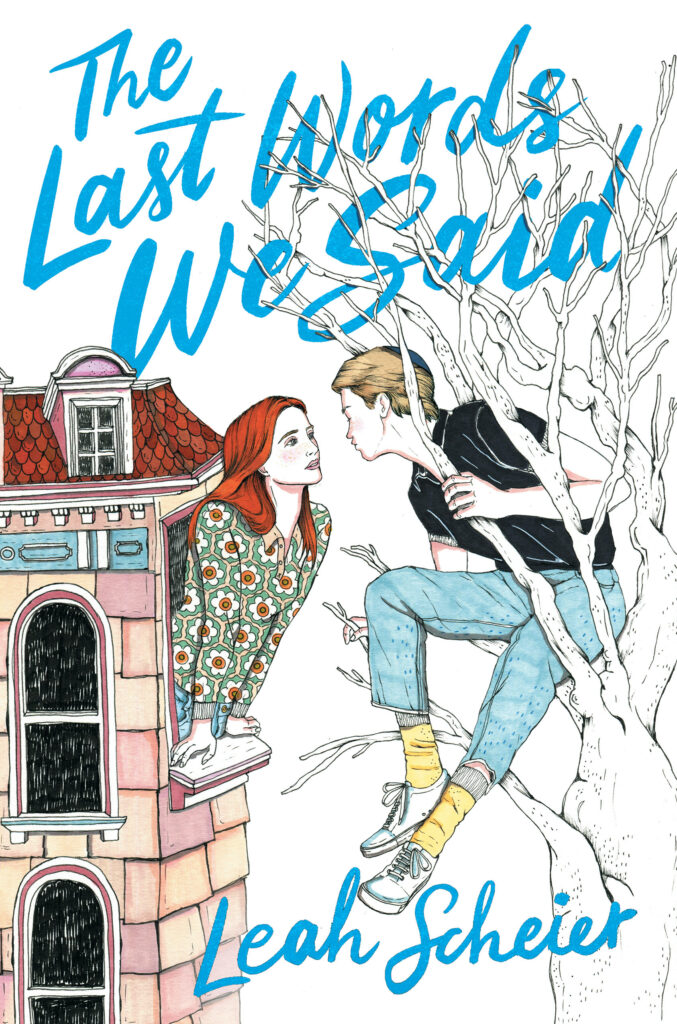 Ellie, Rae, and Deenie come to discover that each of them is struggling with a secret– something that is not unusual for teenagers. What do you hope readers of THE LAST WORDS WE SAID come away with?
It's a little bit different now from when I first started writing it—maybe because of the recent political climate and the rise of antisemitic attacks. The book doesn't have much about antisemitism in it and that was my intention because the whole point was just to represent a Modern Orthodox community. Growing up, we were shielded from overt antisemitism. Now that I'm able to see more of it in the news, it's disturbing and frightening. What I want is for teenagers to read about kids just like themselves in a Modern Orthodox Jewish community and say, "hey, they're just like me." I want them to understand that we're all just dealing with the same stuff in slightly different shades. And I hope my readers fall in love with the characters irrespective of their religion. I want them to realize that we all have burdens and secrets that we live with every day. As Robin Williams once said, "Everyone you meet is fighting a battle you know nothing about. Be kind. Always."
Thank you, Leah!
Hailing from Baltimore, MD, Leah Scheier works as a novelist, a pediatrician and a mother of five. Leah's parents were immigrants to the US and she credits them for her "renaissance" education. Leah and her sisters took violin lessons and were encouraged to read and write stories from an early age. Despite an intensive art education and her early love of writing, she was told (repeatedly) that being an author doesn't pay, so she chose medicine as a career because she loved working with people and enjoyed science. She put writing on the backburner until she finished residency and found that she finally had time to pursue her hobby. Her first novel, SECRET LETTERS, published in 2012 by Disney/Hyperion, earned rave reviews from SLJ, Booklist, VOYA and Publishers Weekly. YOUR VOICE IS ALL I HEAR and RULES OF RAIN (Sourcebooks 2015 and 2017) were praised for their sensitive depiction of schizophrenia and teens on the spectrum, respectively. Leah's fourth novel, THE LAST WORDS WE SAID (Simon & Schuster) released on August 31, 2021.